That's a wrap for London Fashion Week guys! Yesterday was the closing date of the awaited event and we have to say, it's good to be back. While digital shows have been fantastic placebo's for the past year, and continue to add a tonne of value to Fashion events, we have to admit that we missed in person Fashion Weeks, and everything that goes with it.
We're liking this whole melange of the physical and digital, a Phygital Fashion Week if you will!
So, without further ado, here are our favourite designers who got to showcase their work this past week at London Fashion Week!
North London designer ate up London Fashion Week! Drawing inspiration from his school days' nostalgia, Nash's SS22 collection was all about his reading of school uniforms. Very fitting as the whole LFW had that, "back to school" feel, being the first in-person LFW in such a long time. Not to mention it's September!
His performative and immersive runway show was incredible, seeing models gather in clique around an iconic London bus stop and footage of teenagers in a playground being projected on the walls.
Source: Vogue
                          Source: Vogue
We can't stop thinking about those reversible nylon cagoules. Especially taking into account that, upon further research, turns out one of the sides has warped Oyster cards as prints. A reference to transport cards given by the London transport authority to school-age children when Nash was young. A card, which is now under threat of being taken away.
For this designer's collection, we step into the digital side of London Fashion Week. Jamie Wei Huang's Spring/Summer 2022 I Have Broken A Piece Of Me collection was presented via a fashion film. This is one of those cases, where the digital element significantly added in the telling of the story of the message, exacerbating its impact significantly. I Have Broken A Piece Of Me is just one of the many reasons, we hope the digital aspect of Fashion Weeks will stick.
The film explores body and spirit, strength and fragility. In essence, it explores being human.
Some say I can't cut and paste from yours. Some say you live with your own enemy. From flesh to spirits, we are all trapped in a form that is subjectively designed by ourselves to match the expectations of this world. We appear in a shape that was planned, calculated, and controlled. We then break off the parts that do not match.
Now don't be fooled by how little ago this label came into existence, since in fact, the designer comes along with quite the trajectory. After working for the likes of Kenzo and Victoria Beckham, Denzil Patrick decided to fly solo in order to explore more sustainable approaches to fashion. He created his namesake label and we'd be lying if we said it wasn't a good idea.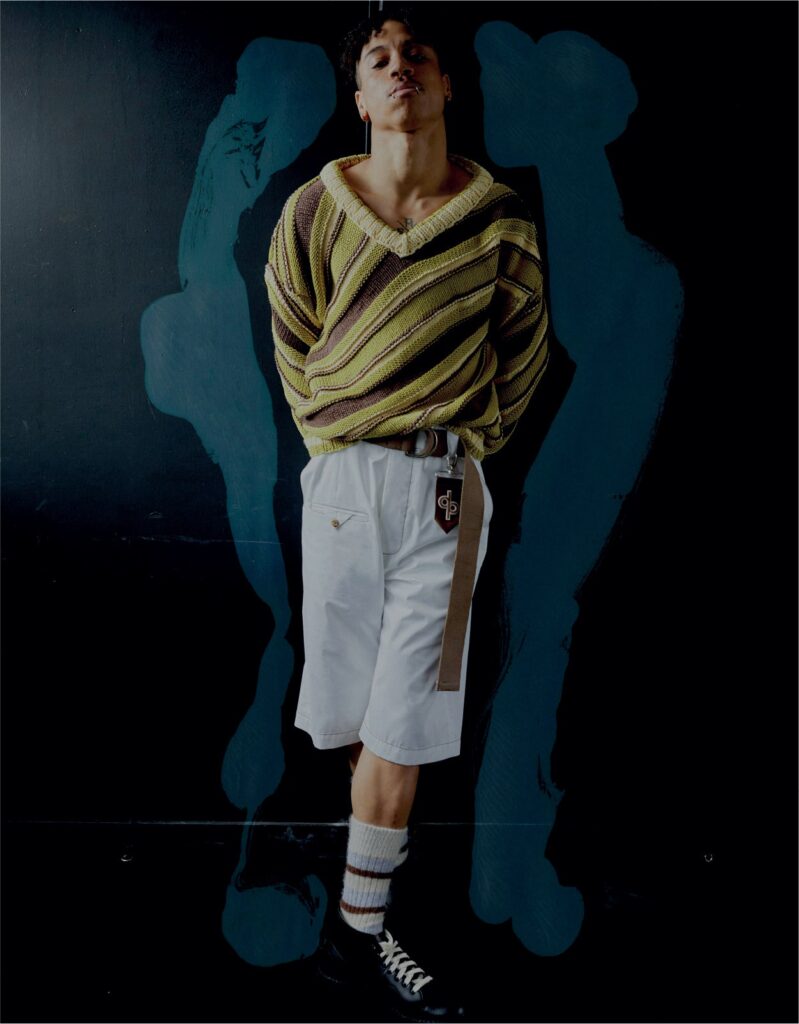 Source: Vogue
Source: Vogue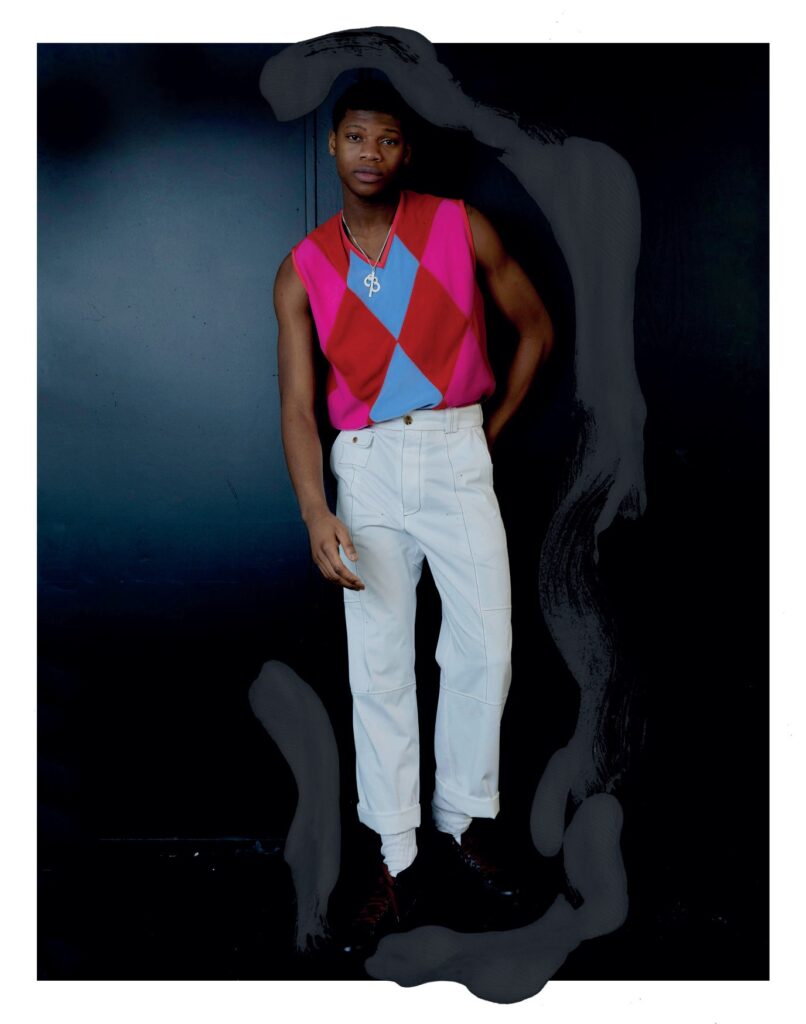 Source: Vogue
His collection was inspired by his Peckham upbringing. One can almost distinguish the mix of communities present in South London, the multicultural influences present in the combination of lively patterns and vivid colours. Denzil Patrick's commitment to sustainability is no joke, with his singular pieces being created from surplus cotton, deadstock denim, and recycled nylon.
What's not to like? Definitely an exciting beginning to what will no doubt be a journey worth watching.