It is finally Holiday time, fellas!
Still down in the weeds with gifts, while dealing with last-minute works, family video calls, and grocery lists? No Panic! Whether you are looking for a special present or a way to treat yourself, The Next Cartel has picked the ultimate selection of products you should check out.
Here, the original creations of emerging fashion brands and artists to give you unique ideas and to support their work.
The Next Cartel Original Outfit
The exclusive Next Cartel outfit is thought for bold characters: a decisive statement for the forthcoming year! Styled by us, it matches innovative pieces from ATHRTY, Irina Gusakova, Pace, Class and L'Origine collections.
The KДЄLAUEA bucket hat is the volcanic accessory by ATHRTY, that owns his name to the spewing KД«lauea in Hawaii.
180 gsm t-shirt made of 100% cotton.
Class t-shirt made of 100% cotton, embroidered on the front.
Quilted Shirt With Patch Pocket
The checkered Irina Gusakova shirt is the perfect layering piece for the urban wardrobe.
Part of the volcano-inspired FW20 NETSU collection, the hoodie is a unisex creation by Athrty, featuring a printed, original photograph of the Mount Etna.
Avantgarde, eco kilted vest, inspired by the meeting of Japanese and Brazilian cultures.
Loose white trousers, designed by Pace.
The outstanding Pace accessory. Just for the bravest.
Forgetting something…? Finish your look with the L'Origine Mask.
Timeless, urban accessories
One of NETSU collection masterpieces, the Basalt Tote bag is inspired by solidified flowing lava, continuing the journey of ATHRTY in the powerful world of volcanos. Great gift, for pragmatic and busy city-dwellers.
Navy nylon backpack with a drawstring closure. Made from naturally derived nylon and membrane (castor and vegetable oil).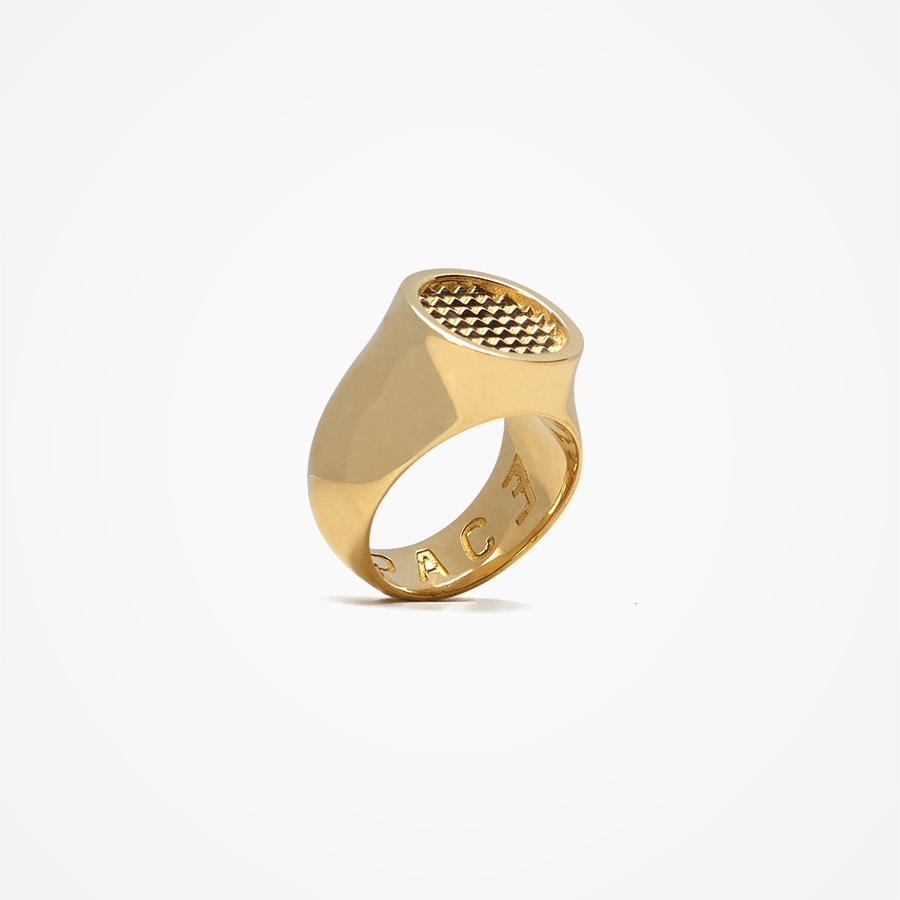 Pace's metal gold-colored BIF ring.
Designing home
Interior lover with a street soul? The Pace SOLE HUNTER chair is a rarity: inspired by the tennis spectators' folding chair, it has been launched with the SAL18 sneakers, in collaboration with Vibram®.
Weird & Genial
Starting his career drawing graphics for skate and surfboards, the Italian artist Riff Blast creates humorous -almost blasphemous- pieces, exploring pop-culture insights to breakdown traditional artistic conventions. Dark humor devotees only.
Geeks worldwide, you won't believe it! Starting as a funny Christmas gift, Memes of the floating world become an artistic project, turning memes into Japanese Ukiyoe style graphics. The reimagined 'woman yelling at the cat' is a must-have.