Fasten your belts, and hang on! Especially with the comeback that we are about to announce!

The Next Cartel is proud to announce the collaboration between two outstanding brands: São Paulo-born streetwear brand Insanis has joined Också in an exclusive collection that will be exclusively launched on our e-store Saturday 13th of March!

Don't miss the date!

Jackets, trousers, t-shirts, hats… They are coming with a full line of urban gems and you won't want to miss the chance to get your hands on one of the original pieces.

Already all steamed? Well… we completely understand! So…… TNC is giving you an exclusive preview of the forthcoming collection, that you won't find anywhere else around the globe!



TRANSMUTATION is celebrating the origin and transmutation of Insanis, the Brazilian pioneer in merging streetwear and high-end fashion. OcksaМЉ's concept and design vision bring new horizons to Insanis underground soul.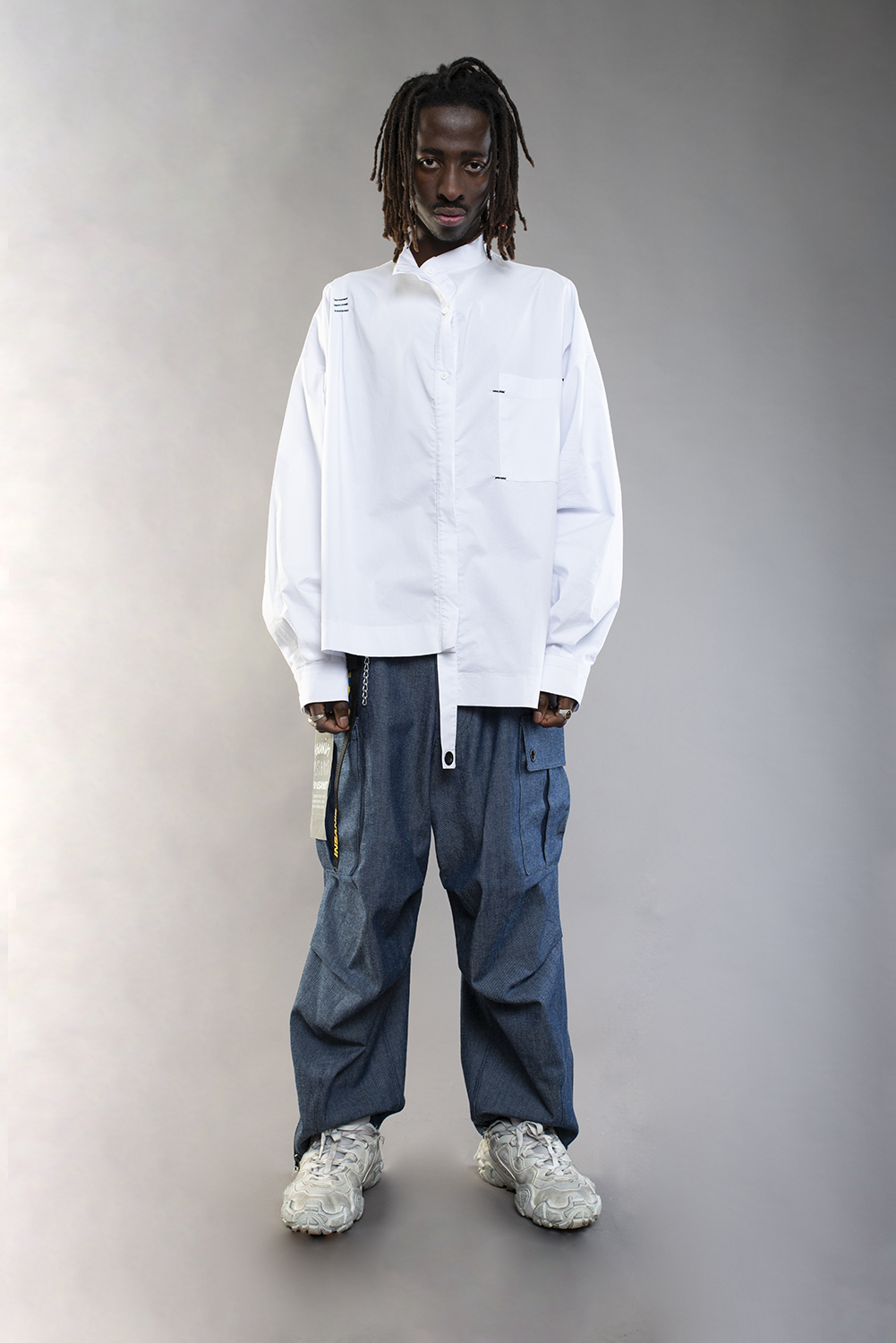 Creative Direction: Felipe Santibañez
Photography: Giovanni Cardinni
Fashion Design: Igor Bastos Crivellaro
Digital Design: Olivia Corsi 
Model: Soribah Ceesay 

Insanis was recognized as a pioneer in merging streetwear and high-end fashion in Brazil. Their last collection was back in 2017, so this is a long-awaited comeback.

On the other hand, Också, established in Barcelona (Spain), proposes an atemporal and unisex aesthetic of a complex and sophisticated silhouette. The label was officially launched in 2013 at Fashion Rio, after being awarded the 19th Prêmio Rio Moda Hype.

TRANSMUTATION will bring the best of both arts and values and just The Next Cartel has a sneak peek to help you be ready when it will hit our shop.

Yes, OUR shop. The Transmutation Collection is limited edition, and available for a limited time only, exclusively right here, at The Next Cartel.

Pre-sales will be available online on March 13th utill March 21st.

Stay tuned, stay Insanis!