Those avid TNC readers might recognise the brand EGONlab from when we told you all about how the brand's ambassadors, 85 and 86 year old Marie Louise and René, completely and utterly stole the show during Paris Men's Fashion Week.
For those of you who aren't familiar with them, first of all: What are you doing with your life?! Secondly, just so you get the gist of it, EGONLab is a young French label, whose groundbreaking, forward thinking authenticity and talent has earned them the attention and admiration of many.
Once of their latest projects was a collection which they created with DS Automobiles and Post Carbon Lab, which absorbs the amount of CO2 a six-year-old oak tree would in six months, in eight weeks. what did we tell you? Forward thinking, groundbreaking.
But what we're really here for in this particular article, is the way they teased their upcoming Autumn-Winter 2021-2022 collection. To showcase its second collection for the official Fashion Week, they chose to, interestingly, showcase their pieces in a short horror film. Was it a while ago? Yes, can we still not get over it so have decided to revisit it? Also yes.
The film takes place on the floors of a deserted building and parking lot. When looking a bit deeper, the mannequins seem to be lost as if they were in a labyrinth, between stairs, airlocks and elevators. The claustrophobic atmosphere, jerky and anxious close-ups, intense music which raises the suspense and intensity, it's all things you'd expect in an actual horror movie.
Throughout the video, you can spot thirty different silhouettes the creatives duo designed for the upcoming season. Inspired by 1970's fashion. They turn to the past in order to understand the mistakes made, and project it into the future via designs of unique garments. Fine wool sweaters with turlenecks, tartan shirts, denim jackets with silver studs are just to name a few of the pieces. Accompanying the looks, we find a series of artisanal articulated rings augmented with Swarovski semi-precious stones are things that make the collection even more special.

Source: EGONlab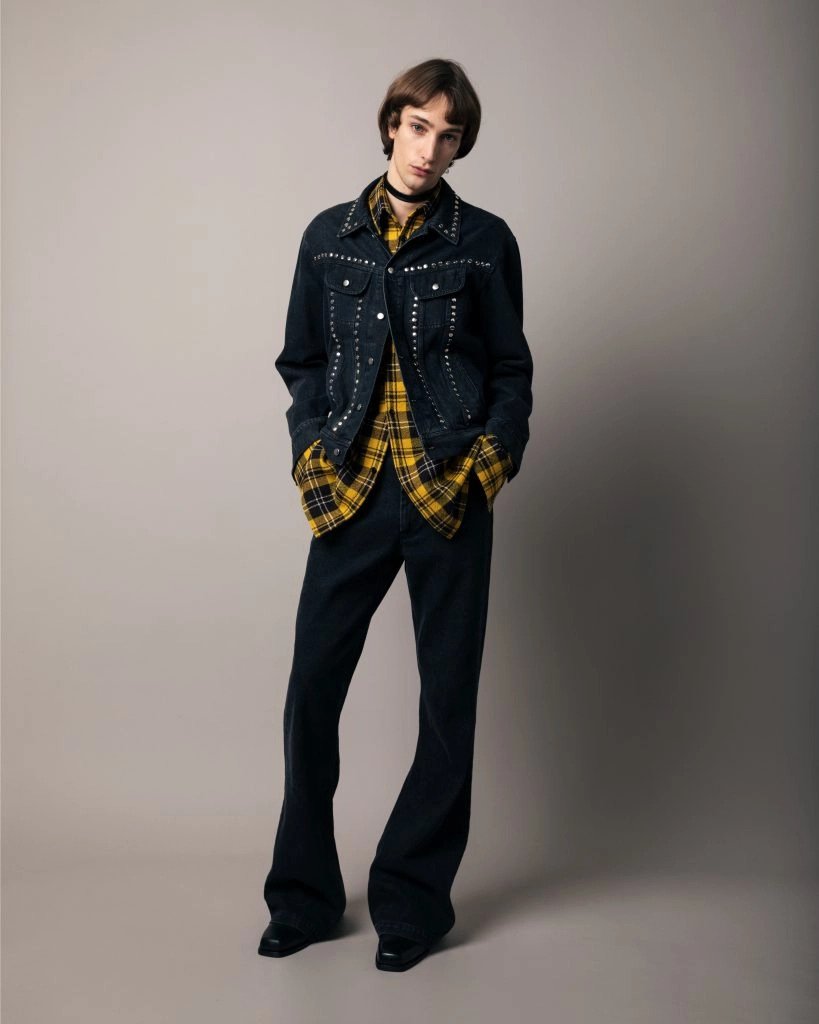 Source: EGONlab


Source: EGONlab
One thing's for sure, EGONLab is one to keep an eye out for!