Source: Julies Esteves Berthier
Welcome to Editor's Choice, a section where one of our writers proposes two total looks for our TNC readers. This week we are going to explore some more specific styles … actually, a fusion of them, for all those who love the skater, biker, fisherman style, this is for you!
Let's start with the first look!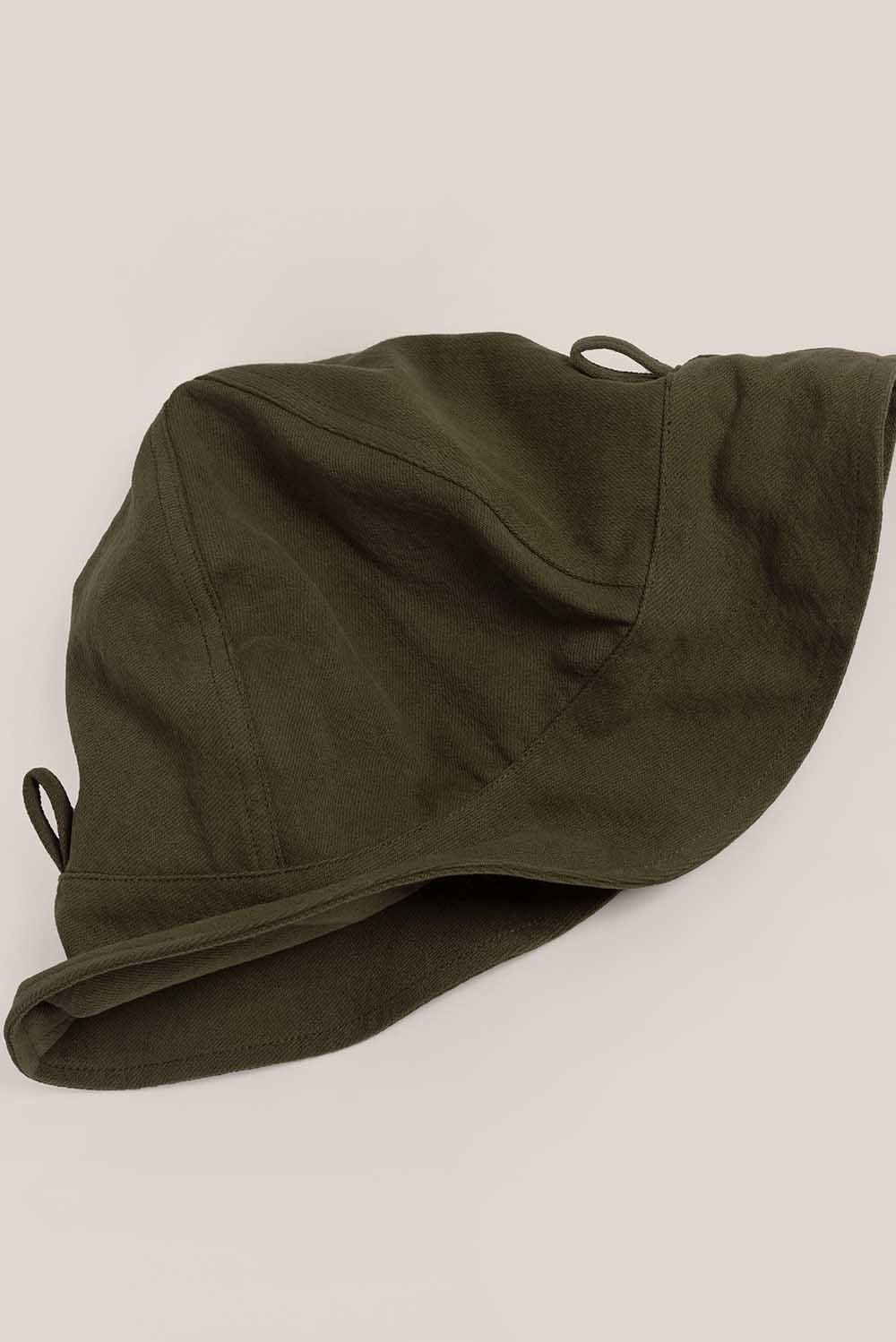 MUNDAKA
€48
Denim bucket hat
For the first look, we start with a Mundaka bucket Hat made of linen, the color is a military green that gives us a more urban perception in terms of the style of the look, the shape of the hat is draped, giving the look a fresh and light touch.
Source: Julien Esteves Berthier
JULIEN ESTEVES BERTHIER
€175
Flower V Neck Knit
The look continues with a knitted jumper made by Esteves who is known for creating all his collections from this fabric and pattern. The jumper has a V neck and a print of wheat leaves on the front.
DAVID CATALAN
€65
Mix Denim
The next piece we'll be suggesting is a pair of jeans in two different shades, one darker and the other one lighter, creating a modern and fresh optical two-color effect that dominated the catwalks of our favourite brands this previous season.
MIKAKUS
€159
Rebound Low Chalk
Finally, we have these totally white sneakers from the Mikakus brand, which have a slight platform to give the look a bit more length. The simplicity of the shoe combines perfectly, while ensuring that no attention is drawn away from the other garments, adding an elegant but at the same time sporty touch.
For the second look, we propose you…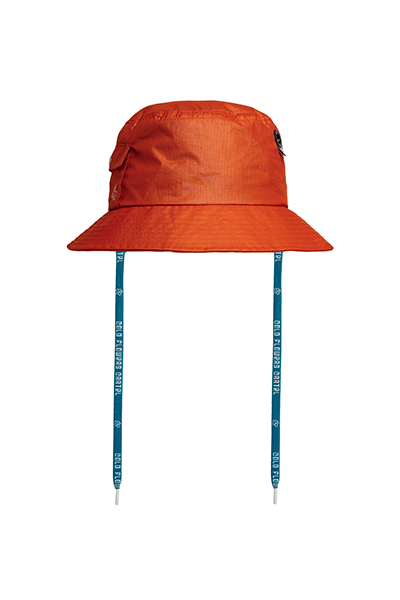 Source: The Cold Flowers Cartel
THE COLD FLOWERS CARTEL
€59
Nagasaki – Metallic Orange
We loved this wonderful bucket hat from The Cold Flowers Cartel, the new Catalan brand specialized in bucket hats. In this case, we propose this explosive design in an orange tone with the optional blue laces. This design is perfect for bringing a bit of pop and contrast to a neutral look.
MORAL SCIENCE
€184
Safe Safari Denim
This time we opted for a single piece, this unisex suit from moral science has completely captivated us! It gives the feeling of wearing two pieces instead of one, in addition, denim will always be a safe bet.
In addition, the cargo pockets of the suit and the belt give us a movement and dynamism that we love!
SAYE BRAND
€129
Model 89' Vegan Orange
To complete the look, we present these vegan sneakers from Saye, the first Spanish brand to create advanced technology for the creation of its sustainable and vintage designs.
These shoes give the look an amazingly polished touch and incredible comfort. They also remind us of the legendary vintage shoes used by skateboarders.
KIALA KANZI
€210
Earthling's Delight
Finally, we are going to give the look a bit of shine, and in this case, we have Kiala Kanzi jewelry. Kiala creates unique and incredible jewelry designs, we love the handmade and natural feeling that her pieces have and we can not think of anything better to give this look the color and strength that the jewel brings.
This silver ring was made inspired by a fruity cube candy, a Turkish delight.
So that's is for this week's Editors Choice, where we have explored a different concept with more relaxed and fluid tones from the designs of our favourite independent brands.
In the next Editor's Choice we will explore other styles, are you ready?