Welcome to another week of our Editor's Choice style section, where we carefully propose two total looks from our favourite independent designers based on current trends.

This week the central theme is suits, our two looks are comprised of a set of genderless suit jackets for a special occasion or for a casual day, as a main inspiration, we are looking back to the 70s which, as you know, has been one of the most acclaimed trends this past year.

Let's get started!

Empty Reference

Source: Copping Zone

Empty Reference Flower Corduroy Suit Jacket

€152




Source: Copping Zone

Empty Reference Flower Corduroy Straight Trousers

€144

To begin with, we find this suit from Empty Reference, an urban fashion brand that is especially dedicated to creating shirts and suits in different prints and patterns.

Today, the design we have chosen is made of corduroy in a raw tone, we find a smooth pattern but with the detail of some flowers in the design, both the pants and the jacket, in black, creating an elegant but casual image that we love!
Two Jeys


Source: Two Jeys

TJ Energy Ring

€47

To complete the look we have chosen this ring from the Catalan brand Two Jeys. The ring in gold color is perfect to combine with the look, as well as being a very easy accessory to combine with any look and occasion. The design consists of a rounded plate with a smiling face that gives us a lot of joviality, the perfect item to give this look fun and colourful touch.
Veja

Source: Veja

Veja Recife W Logo

€129

To finish with the first look, we propose these sneakers from the VEJA brand. The model is made in a white tone and the design is flat, simple with a touch of the Velcro fastening that makes the sneakers lighter to the eye, which is perfect since it does not overload the look, while still giving us a very cool vibe.

For the second look…
Cold Laundry

Source: Cold Laundry

Suit Blazer Yellow

€169

Yellow Suit Pants
€151

We propose this suit jacket from the British brand Cold Laundry. The design of the suit is fluid and oversized, created to be genderless, and to be worn by anyone, in an incredible yellow tone that gives a lot of strength and style for those who always risk a little more or want to have a go at more daring colours.
Polite WorldWide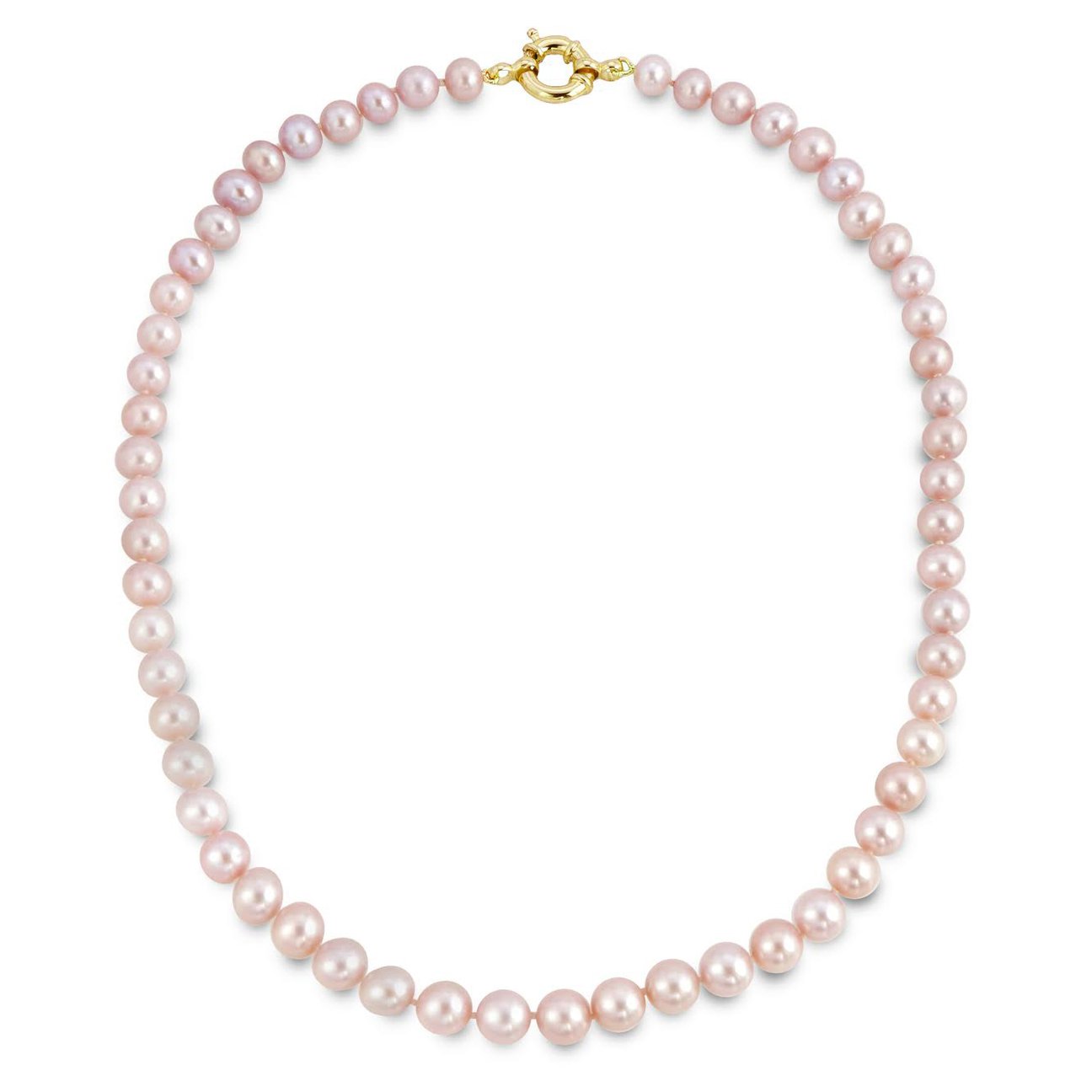 Source: Polite WorldWide

Pink Pearl Necklace Gold

€594

To complete the look we have this pearl necklace from Polite Worldwide. The necklace is in a pink and gold-tone, in addition to being very fashionable, is perfect to combine with any look, since it is a small detail that brings us a lot to the eye and for that Polite WorldWide are experts.

Saye Brand

Source: Saye Brand

Modelo 95′ Branca

€136

To finish with the second look we present you the model 95 'in white from the Saye brand. These shoes are made entirely out of recycled and organic materials from cotton, foam, rubber … among others. Even the packaging is made out of recycled and biodegradable paper.

This Saye brand model is perfect to end our colorful look with a polished and clean tone but still adding incredible style to this look!