This year, Central Saint Martin's MA graduates debuted their collections via an immersive, audio-visual, scroll-through space.
The experience begins in an eerily empty, monochromatic Granary Square. Your eyes are the screen and your feet are the arrows on the keyboard. Think first-person-shooter video game type vibes, except without the constant fear that an 11-year-old somewhere in his bedroom will come up behind you and kill you. Because here, it is only you.
You walk into the building, no one there to welcome you. No one to distract you from the work.  First, you are shown raw and insightful films that capture the collective experiences of these 33 designers, completing their collections during these challenging times.
Limited contact hours, zoom classes, and Brexit delays are among the difficulties that have stood in the way of these students, none of which could have been predicted two years ago when they enrolled in their respective MA courses. But none of these have stopped them from prospering.
Then you get to the main event. The Designer Rooms. Where the brave, debut collections are laid out in front of you in-the-round. Thirty-three separate rooms to enter. These are TNC's highlights.
Chloé Nardin
Having grown up in the city's outskirts, Chloé's collection reflects Parisian values of today — her goal, she told i-D, was "staying away from clichés of 'Parisian chic' and proposing a new reference point".
Source: i-D
The collection sees a softened version of sportswear in which traditional synthetic polyesters are replaced with smocked cotton, delicate prints, and viscose yarns. The increased time spent indoors has given all of us a renewed admiration for comfortable pieces. And this collection is definitely that. 100% comfort with 0 compromises on the design quality.
Adam Elyassé
Adam Elyassé chose to explore his personal identity through his collection. As a British-Moroccan student living in East London, existing amongst culture "clashes" has always "felt natural," he told Vogue.
Source: i-D
His reversible collection, inspired by Moroccan tents, is an ode to North-African culture as well as a metaphor for shelter for those "first-generation children" growing up as part of culturally diverse communities.
Vivien Canadas
Vivien's stunning collection, A Sip of Fresh Air, is like a city getaway —  an ode to a utopian countryside. He describes urbanisation as "a radical mutation that has cultivated some sort of nostalgia" and uses the collection to celebrate both traditional ways of life and humankind's progress.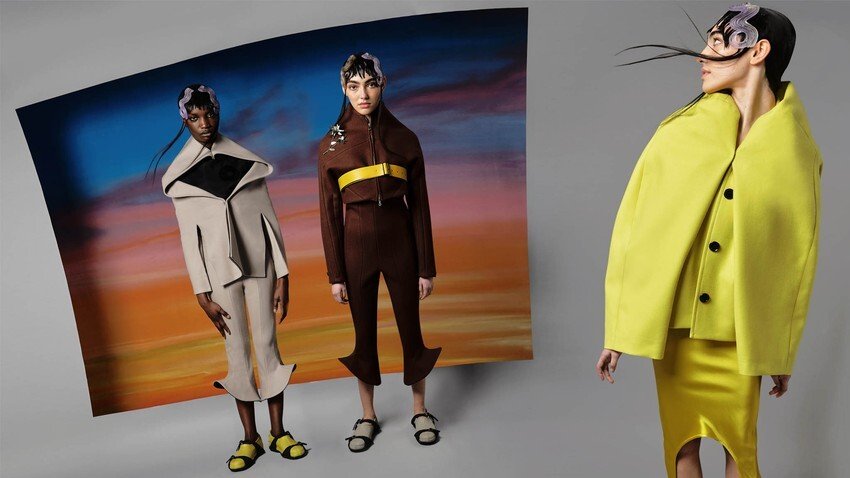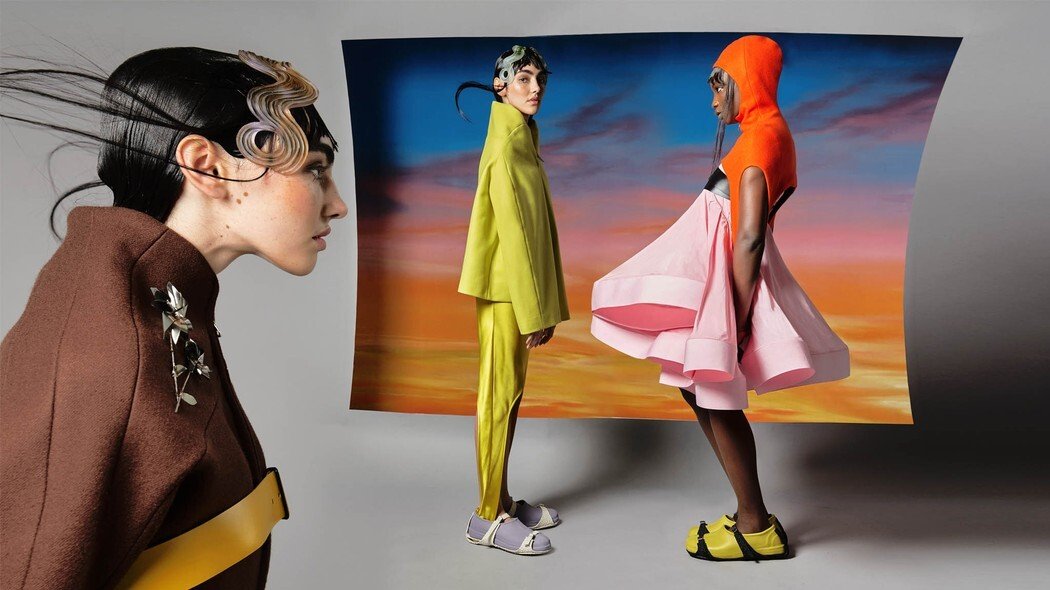 Source: i-D
For his draping process, Vivien followed the ancient pattern cutting technique of focusing on a geometric circle. The results are re-imaginations of age-old patterns that simultaneously capture movement and stasis — beautifully summing up the contrasting paces of city and rural living.