BLUE MARBLE is a Paris-based menswear brand by designer Anthony Alvarez, established in 2017.
'The Blue Marble' is the name that was given to the first picture taken of the Earth in its entirety, in 1972. "I want to celebrate the mosaic of cultures that shape the earth", Alvarez told Tatler Phillippines.
Source: MMSCENE
His curiosity and admiration for culture are reflected in his previous collections; each of which is inspired by a different city selected for its cultural diversity and heritage.
In a way, flipping through his diverse collections is like taking a trip around the world. And who doesn't need a holiday right now?
Source: MMSCENE
FHCM describes his aesthetic as "one of an urban prince showing off a rebellious nature and a desire to shake up the establishment."
His AW21 collection, shown in a film directed by filmmaker Hedi El Chikh was presented as part of Digital Paris Fashion Week. The collection was inspired by the label founder Anthony Alvarez's memories of formal balls with black tie dress codes, and it features an American sportswear vibe.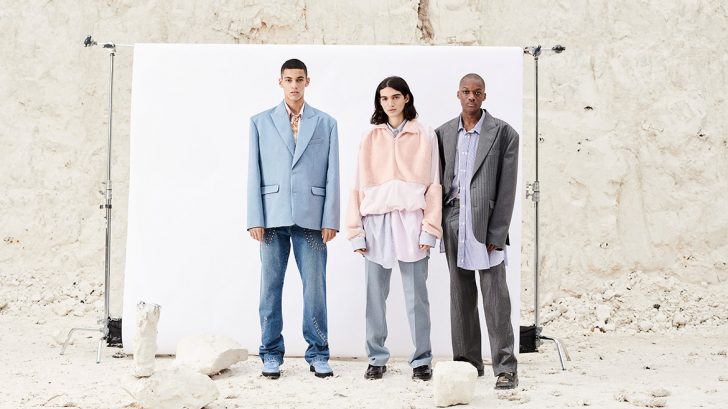 Source: MMSCENE
The collection features "bespoke hallucinogenic prints" and a "foray into flamboyant baroque prints" according to the brand. "An exploration of fabrics, featuring heavy wools on varsity blazers, cable knit hybrids in a silky textural pairing, studded denim, shimmering silk finishes and feather-light winter fabrics" can be seen in the collection.
Rather than focus on one specific culture, this season's collection reflects "a giant leap into escapism, during these testing times." And, sure enough, looking at this collection, you can't escape the sense of a "trippe getaway."