I used to think of fashion as something superficial and meaningless. In fact, for the most part, I didn't really think of fashion at all. Then I took the time to actually dive into the depths of designers' concepts and processes, and what actually went into creating a collection, and I realised that I had been gravely mistaken.
See, the thing is, those of us who aren't really connoisseurs of the textile industry, have a tendency to foolishly always associate high fashion with vanity, consumerism, and exploitation. And yet, when you look into what many emerging designers are doing, you will find that they preach and practice the very opposite.
Source: Vice
My awakening came at the hands of one of TNC's favourites, Priya Alhuwalia, and her SS21 collection. The Indian-Nigerian designer was one of our top picks for London Fashion Week, and the more I immerse myself in the Alhuwalia universe, the more I fall in love, not only with what she does, but also how she does it.
Liberation – which is the name of her SS21 collection – is born out of the palpable social unrest 2020 has seen, with people taking to the streets globally to protest for the liberation and freedom of Black people.
The designer notes that she herself has achieved a new sense of awareness on the subject of white supremacy, her existence within that system, and how she is unmistakably affected by it due to her heritage. She now understands that there is no way for her to do her job without addressing the issue, that there is power in fashion, and it can serve as a tool to pressure and drive society to do better. As a matter of fact, the designer finds the public's new attention on her ideas and storytelling refreshing and freeing, allowing her to be more unapologetic and honest with how she feels and what she thinks.
That being said, both Priya and Dennis McInnes – the collaborator for Liberation – were certain that they did not want to politicise the garments, since this would entail the reduction of these hard hitting issues and narrative to a t-shirt. Furthermore, they actually wanted people to enjoy and celebrate the clothes they were wearing.
And so, rather than make the garments explicitly communicate the message, Alhuwalia settled for using archive material and newspaper clippings from Nigeria's 1960s civil unrest following the initial stages of the country's independence, as main source of inspiration. The designer noticed that most of the people in the photos were smartly dressed, and the ensuing sense of pride they radiated spoke to her.
---
"When you're reading so many different books and newspaper articles it's hard to not think about what's going on with Black people in the world. And creatives have all taken different paths, some have gone with escapism, creating things that will help them escape, but some like myself are trying to harness it."
Priya for Another Magazine
---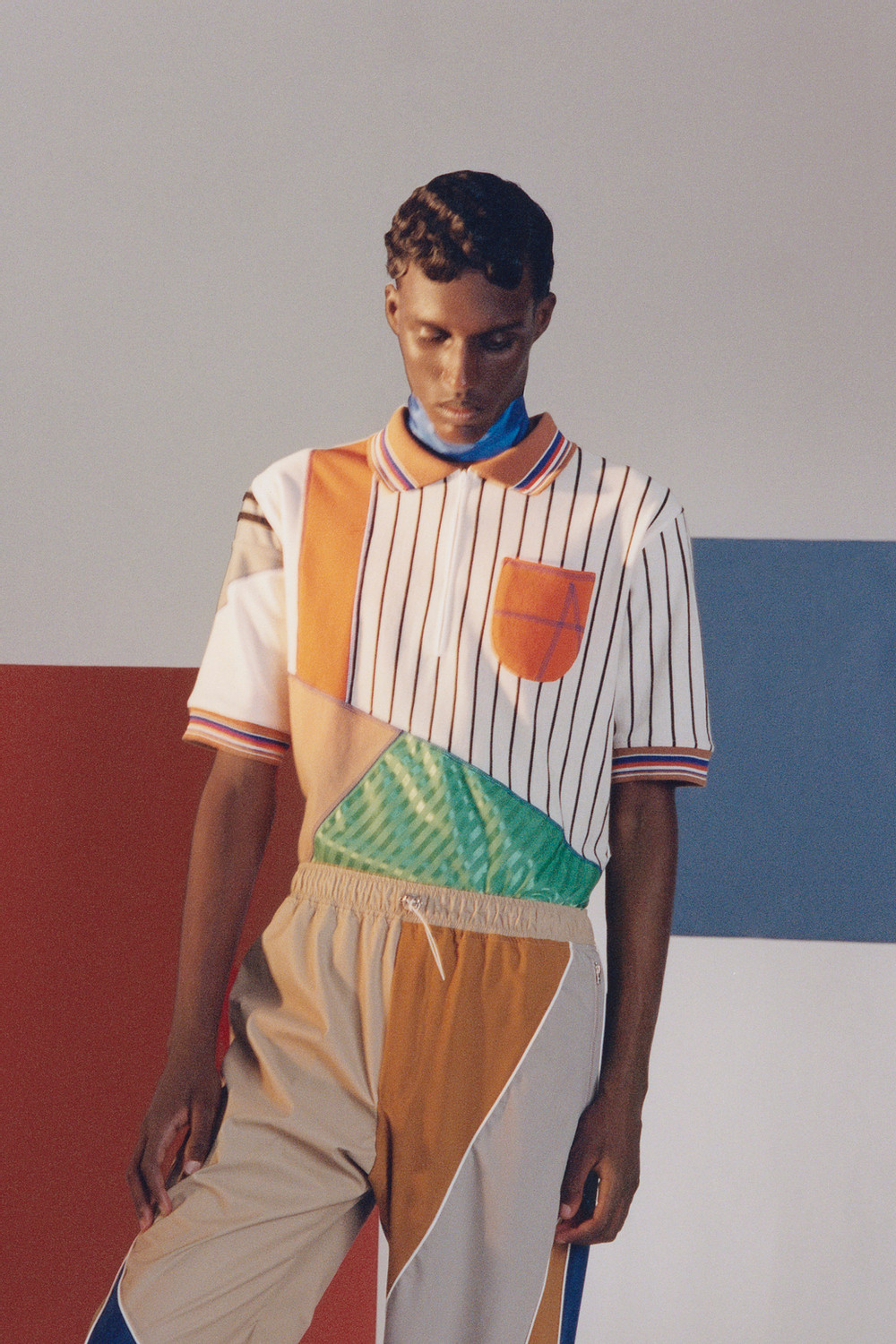 Source: The Pink Prince
I don't know about you, but right now I can't imagine a more beautiful way of uplifting the current black struggle, than paying homage to the dignity with which freedom fighters before us carried themselves.
Focusing strictly on the visual aspect of the collection, we can't help but applaud Alhuwalia in her decision to enlist McInnes, a Lagos born graphic designer, as her collaborator. She ingeniously foresaw presentations would be made online, and accordingly, ensured that the pieces created would communicate well digitally. His input shines through, as the colour blocking, the graphics, and the prints, really do convey a sobering lucidity. The fact that the disparate fabrics belong together is unquestionable.
Source: Vice
In contrast with previous collections, Liberation's colour palette leans more towards muted tones, such as deep greens, browns, beiges, and greys. However, these earthly hues coexist in perfect harmony with distinctive patterns and geometric shapes, exuding a uniquely grounded sophistication.
All in all, her work is consistently virtuous. You can't help but have respect and admiration for what she puts out into the world. To cap it all off, the outfits look so incredibly cool. Collected. Poised. I lay awake at night wondering what it would feel like to wear them…
Source: Hypebeast
I guess what I'm trying to say is, that I'm in love with Alhuwalia's SS21 collection, Liberation. There. I said it. No takebacks.