For 27-year-old designer Priya Ahluwalia, 2021 has been quite the year. So far, the year has seen her first foray into womenswear in her Ganni collab and her receipt of prestigious awards — the Queen Elizabeth II Award for British Design in February and, just this Monday, the BFC/GQ 2021 Fund.
This Monday, 14th June, also marked Ahluwalia's success at London Fashion Week, where no one could decide what was more impressive — the Ahluwalia SS22 collection, her collaboration with Mulberry, or her accompanying film, Parts Of Me, directed by Akinola Davis Jr.
Even with so much to dissect, one was instantly drawn to the serene, retro-futuristic hairstyles of the models.
Source: HypeBeast
For her first complete womenswear collection, Ahluwalia took inspiration from both Indian and Afro-Caribbean hair. Aesthetically, this can be seen in design elements of her pieces, down to seems and patchwork details. On a socio-political level, the collection aims to shed light on hair-based discrimination.
"Black hair is definitely used as a tool of oppression," she told The Standard, "and I think it's really important to amplify these conversations to show how special it is."
Inspiration for her 12 reimagined Portobello totes with Mulberry came from techniques of black, braided hair. The effect being undulated seam-lines and dreamy patchwork that harks back to the prints of the seventies.
Both her SS22 menswear and womenswear make use of 60s and 70s Black liberation protest symbols of pride. Embroidered badges depicting braided hair silhouettes and afro combs adorn the finely-tailored pieces.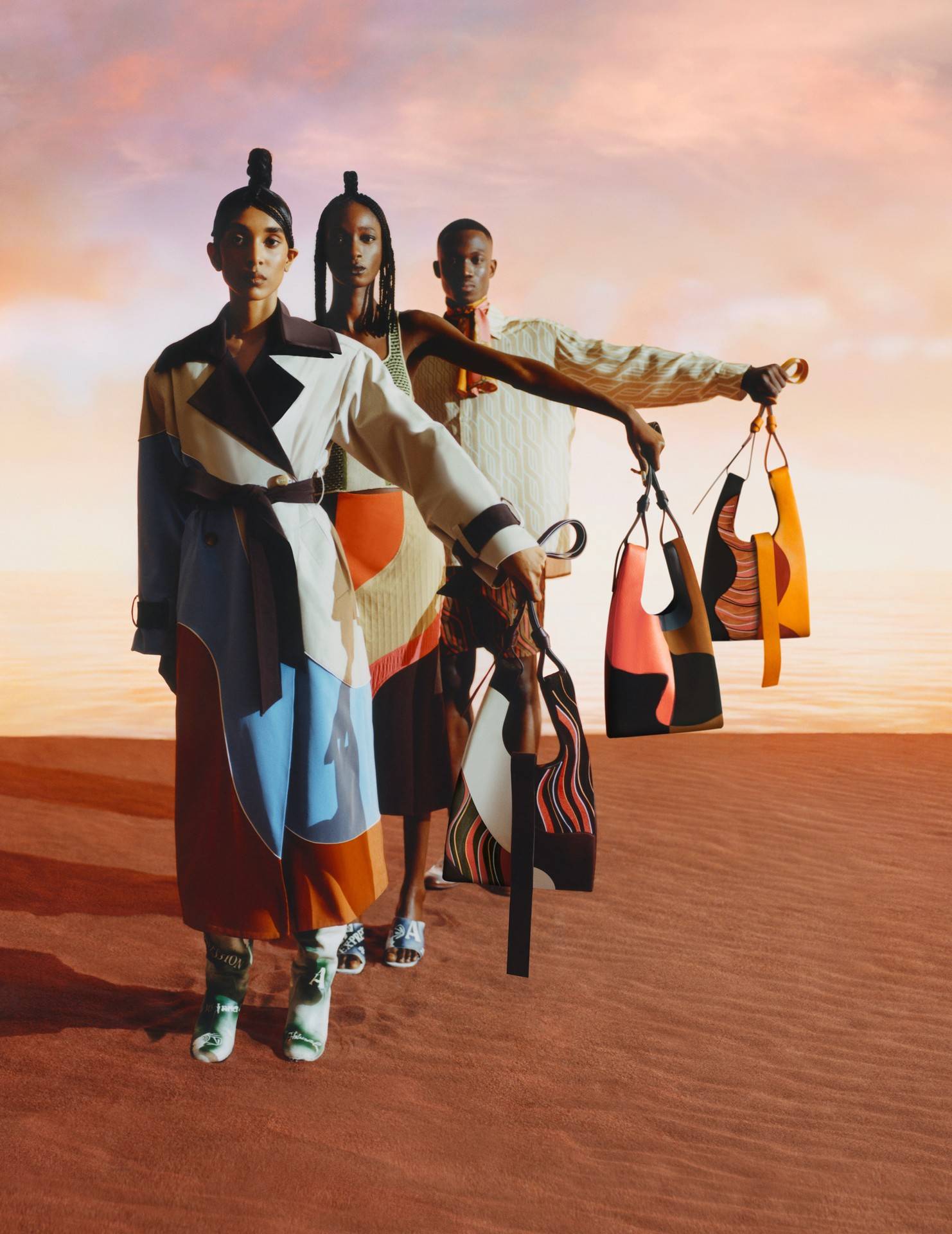 Source: Fashion United
For her first womenswear collection, Ahluwalia was able to draw from her own needs and preferences. "With women's I am thinking much more about me and my friends, and what we want to wear when we go out, or what do I want to wear on a date, or to a meeting when I want to show up," she said in an interview.
The resulting diverse and feminine looks have teased her womenswear prowess to the world, making us all beyond excited for the future of the brand.
Ahluwalia's signature printed denim takes on a figure-hugging, retro-futuristic feel in her panelled, undulated denim skirts, jackets, and trousers. A sleekly tailored suit and trench inspire visions of professionalism and confident femininity untamed with the womenswear collection, while the menswear leans towards relaxed silhouettes in its retro tracksuits, patchwork shorts, and oversized shirts.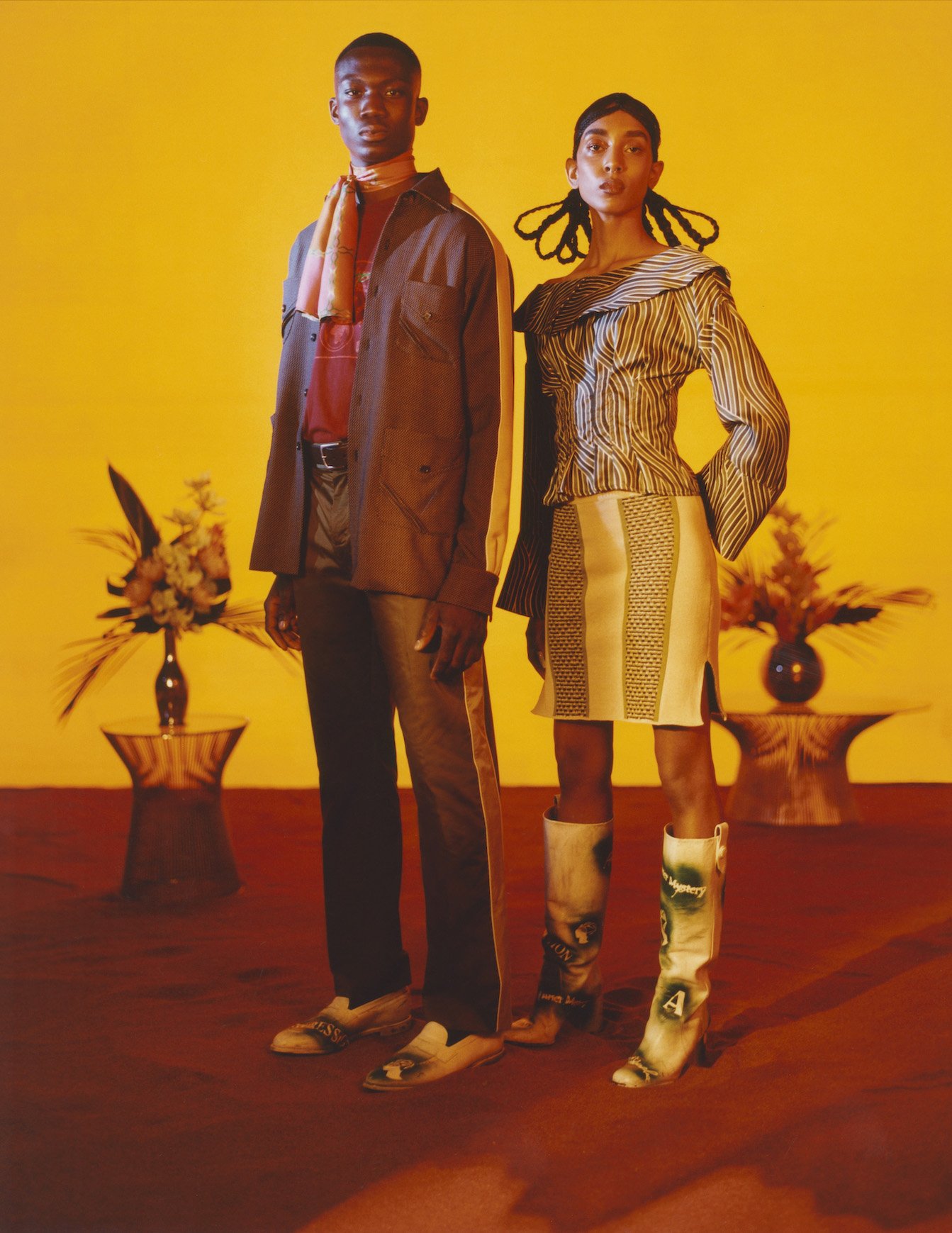 Source: Ahluwalia
If all this wasn't enough, we have also been gifted the accompanying film, Parts Of Me, directed by Akinola Davis Jr.  The film further explores the designer's fascination with hair as a means of cultural identity and expression. The subdued, futuristic movie is the perfect juxtaposition to her patterned, denim-clad, vintage-inspired looks.
Bring on the rest of 2021. We can't wait to see more from this brand.