Pedro Andrade is the designer that's making waves in the industry and putting Brazil on the menswear Fashion map in the most artful, compelling manner. Together with his partner Paula Kim, this Brazilian textile storyteller is leaving his imprint on contemporary culture with his diverse Fashion ventures, all of which have a reason to be, and a purpose in Andrade's legacy. Pioneering innovation, sustainability, and Brazilian culture, Pedro Andrade has truly been a marvel to follow over the past few years. His evolution and growth never cease to surprise us. Just when you think he's reached the top, he takes you by surprise with his following creations, constantly surpassing expectations, knocking it out of the park.
We'd been relishing the opportunity to have a chat with Andrade for quite some time. And now it's finally here!
Ladies and gentlepeople, Pedro Andrade.
What does your journey into Fashion look like? Have you always been inclined towards fashion design?
My story in fashion started in 2012 when I was still in college studying product design. I always liked fashion, not only for its aesthetics but also as a social study. I always liked to analyze human behaviour, and fashion is a great anthropological study imo.
How would you define your style? What would you say is the signature Pedro Andrade element that can be found across all of your work and why is it separated into two clothing brands?
I am a storyteller. In my creations, I like to tell different chapters of my life, and that's why I decided to have many different strands of creations. For example: in Piet (Piet is what my mother called me when I was a child) I like to talk about my youth, about my discoveries not as a designer, but as a human being. In it, I take the themes with humour and lightness, because I believe this is how we like to remember special moments in our lives. In P_Andrade, I like to talk about the longings of Adult Pedro, about how a designer can, through his creations, change people's perception of a certain theme. Overall, I think my main characteristic is the search for balance between design, human emotions and purpose.
How do you balance your style with global trends? Do they impact your design process? If so, how so?
I believe that we are living in a dangerous moment, in terms of creativity. With the advance of technology, social media, algorithms, ultra-fast fashion, etc, we are losing our sixth sense, which is acquired only when we are offline. Of course, we are aware of trends, especially when we talk about big launches that need big revenues, but in general, I prefer to seek my inspiration in less obvious subjects and trends, which are not yet on Pinterest, TikTok or Discord groups. People are more and more online, so I realized that if I really want to be an innovator, I just have to look offline. I care more about creating relevant trends than following trends.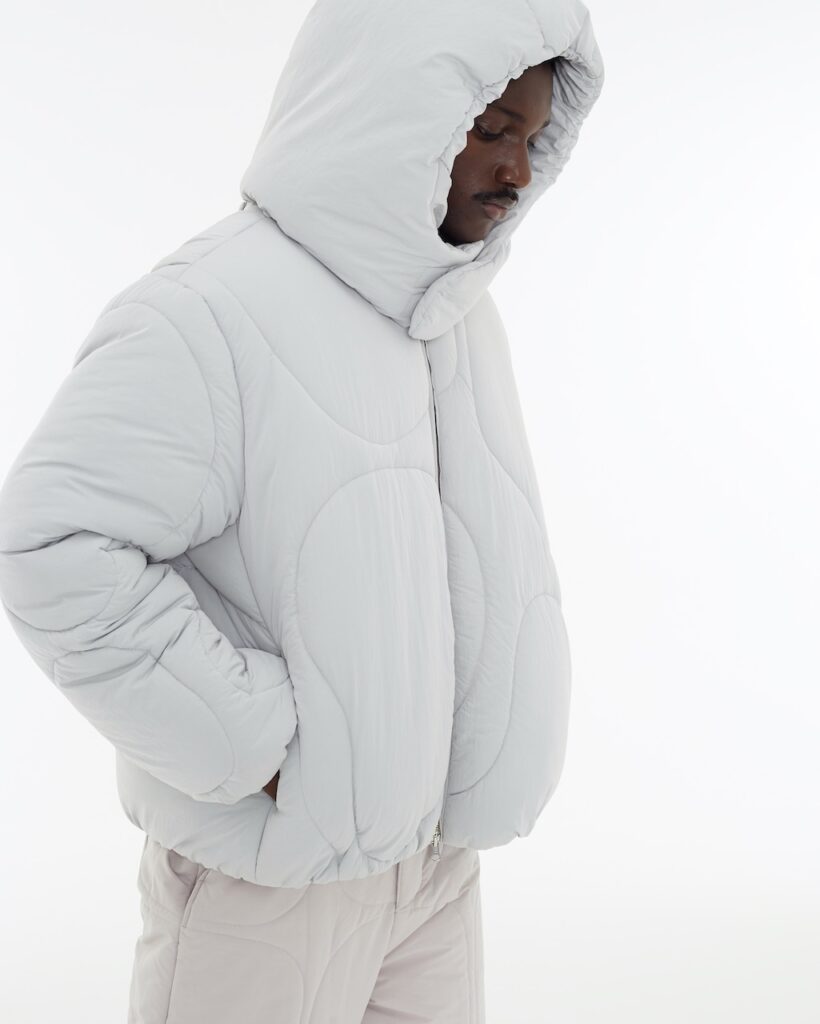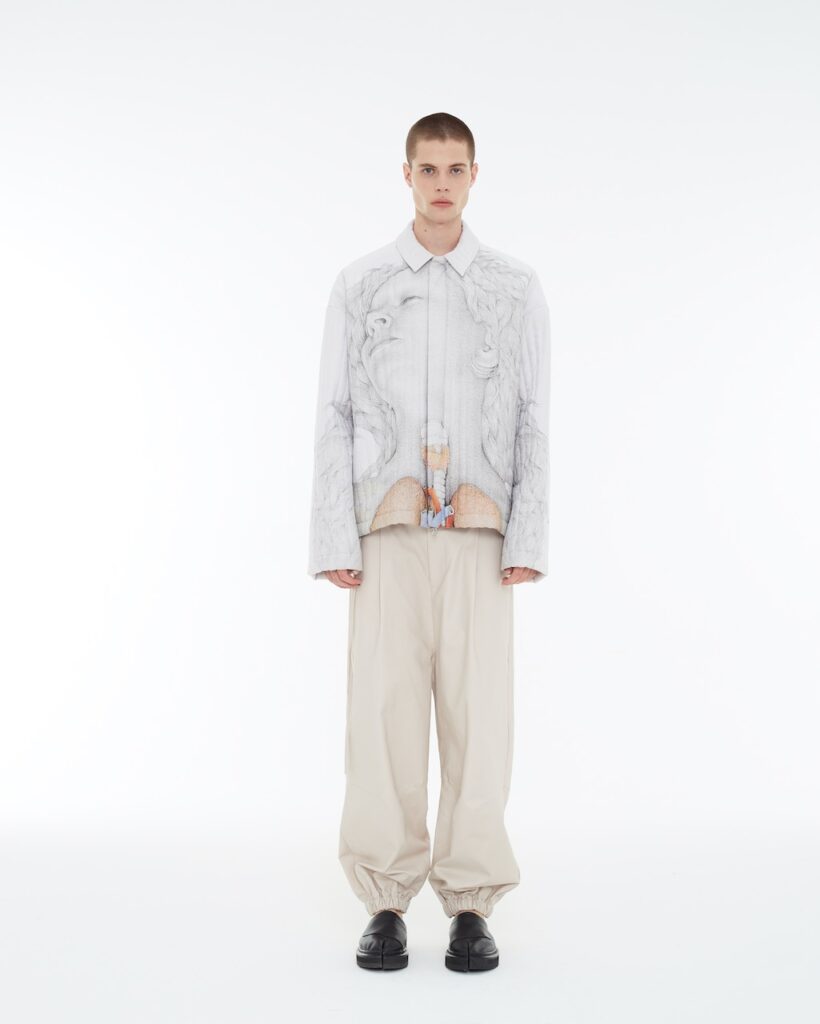 What role do you think Brazilian fashion plays in the global fashion scene? How do you think your work contributes to the future of Brazilian fashion?
It has been quite an adventure being a fashion designer for more than a decade in Brazil. It is an endurance, because we live in a wonderful country, with many benefits and stunning nature, but politically unstable and geographically disadvantaged. I mean, you have to be brave if you really want to have a global brand here in Brazil. People from other countries often look at our country as something exotic, a place to spend their vacations, but they don't look at us as the cradle of great creators that we have always been. This is one of the goals of p_andrade, my new brand. Through it, I want to present an in-depth study of Brazilian culture, from its historic and influential creatives right down to the country's immersive natural surroundings. We wanna redefine menswear in Brazil and internationally, offering luxe interpretations of modern streetwear while presenting a brand story steeped in respect for one's culture and love for the planet's well-being.
What are your thoughts on the current fashion industry? What are some innovations you're excited about, and some practices which you think it's time to leave behind?
We are living in a moment of great change. I'm so excited to see that more and more, science, nano-technology and sustainability are getting closer and closer to fashion. It is essential that new designers and brands emerge in the market bringing a new purpose. We no longer have time to create something without purpose, that doesn't carry a message, be it to the planet, be it to people and communities. After all, we already have too many clothes in the world, so I will need a great reason to produce one more, and you will need another great reason to buy one.
We don't have any more time and space for ultra-fast fashion, it was born outdated.
How important is sustainability for you as a designer? How do you embed it in your collections and is there a particular sustainable practice in Fashion that you lean towards more?
Sustainability is no longer a quality of a company, it is already essential in the foundation of any business, and when we talk about fashion and consumer goods, even more so!
We need to look at the entire production chain, from a cradle-to-cradle perspective. A brand must feed its entire production chain. In my brands, the 4 Ps of sustainability sustain our foundation. The 4 Ps are Planet, People, Purpose and Profit.
What would you say sets p_andrade apart from other brands?
p_andrade tells a history of Brazil that you might never have heard about. It's a new vision of luxury. The new luxury is not fancy, it is scientific, young, technological and cares a lot about purpose. We want to show the world the hidden Brazil that we live in.
What is the purpose of M.I.L workshops? How did the idea for a Mockup and Integration Lab come about and what role does it play in your career?
M.I.L. Was born during the covid quarantine. I realized that there were many young people asking me for help in building their brands. I also noticed a lack of incentive from the industry for creative young people. So we (Paula and I) decided to open our studio to receive young creatives to answer their questions and help them get into the fashion industry. In addition, M.I.L. promotes the local economy through union-made principles. M.I.L. was one more door we opened to sustainability because through it, we warmed the local market with new brands that are already born with ethical, environmental and social principles.
Are there any other fashion-related ventures you'd like to try out in the future? Perhaps digital fashion?
We are treading very carefully in the phygital universe, because we must always remember to bring sustainability to all of our projects, including the metaverse. We have started to create a digital universe that will be launched next year, and the purpose of this project will be to create a community even more faithful to our principles, to the point where they not only observe but also participate assiduously in our creations and decisions.