The NFT boom is not news anymore. Most people have heard of NFTs even if they don't understand them, they know they exist, and they know that they are moving money. What might not be so widespread is the knowledge that there is a beautifully hope-inducing trend taking place in the NFT market. And that would be its link to charities and fundraising efforts.
Have there been countless people getting rich, extra rich, and even richer on NFTs? Yes, yes there have. From 12-year-olds to artists, to household names, many have made a quick, and not so quick, buck riding the hype train of NFTs. Luckily for the world, sizeable portions of this cake are being destined for charitable causes. Hopefully proving those who insist that investing and caring for the digital realm translates into turning a blind eye to real-life pressing issues wrong.
Even projects that weren't created with fundraising in mind such as the Bored Ape Yacht Club donated nearly a million dollars to Orangutan Reach.
Could NFTs be The Next tool for social change?
Let's take a look at some of the NFT projects that are giving us hope for the role of the digital verse in the healing of the world vibes!
UNEXTINCT NFT project
The UNEXTINCT NFT project has done the impossible… It has brought an extinct species back to life! Well, not quite… but almost! At the very least it has contributed to the majestic Spix's Macaw bird becoming 'unextinct'. This NFT project aims to give an insight into the bird's rehabilitation project. A bird that was declared extinct in 200 and only just got released back into the wild, on the 11th of June to be precise, after years of breeding efforts.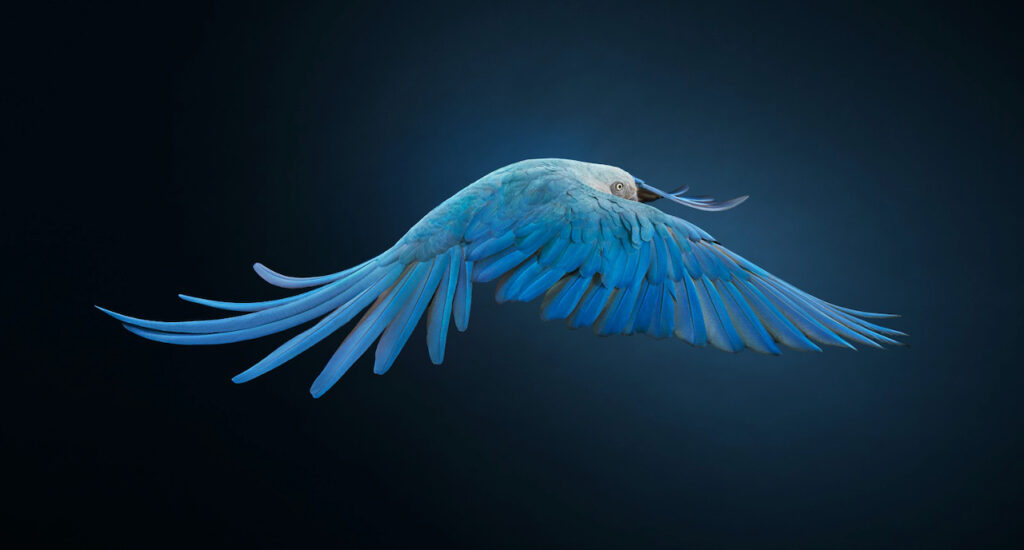 The launch of the UNEXTINCT NFT project marks a historical feat, as such, this moment in time when the first ever species becomes 'unextinct' was immortalized through an exclusive collection of digital artworks designed by the exquisitely talented and iconic wildlife photographer Tim Flach.
Rainbow Rolls: Wiping medical debt away
Believe it or not, these anthropomorphic rolls of toilet paper have quite the purpose. What some might see as silly and slightly ridiculous serves more than one worthy cause. The Rainbow Rolls NFT project seeks to alleviate medical debt, one of the most critical issues faced by society in the States. Rainbow Rolls has achieved quite an astounding $7 million in debt relief for low-income families in the US with their donations.
And this isn't even the only project that the non-profit contributes towards. In total, 69% of Rainbow Rolls' earnings go to charitable causes. 16.5% of the money made by Rainbow Rolls goes towards Giveth, which is a blockchain-powered community vested in public-welfare initiatives. 16% of those earnings are also donated to Gitcoin. Gitcoin is a platform that finances communities working on projects surrounding Web3.
Women Rise NFT
The digital verse is praised for its inclusivity and accessibility. But rather than the reality of it, it sometimes seems that this praise is more about its potential to be something rather than what it actually is. At the end of the day, the digital realm at present time is very much a reflection of the real world, and representation issues are latent.
Women Rise NFT is here to change that. Women Rise NFT is a collection of 10,000 unique art pieces created by Maliha Abidi, an artist who dedicates her efforts to advocate for women's rights, girls' education, and gender equality. The art pieces consist of different representations of diverse women all across the globe. Uplifting trailblazing countless women activists, scientists, artists, and even coders from all around the world who are doing their part in making this floating piece of land in the cosmos that we live in a better place for all. Moreover, Women Rise NFT actively seeks to make the NFT digital space a more inclusive and diverse space for all.
ARTXV: Showing the power of neurodiversity
ARTXV is very clear on its mission: showing the power of neurodiversity. ARTXV is an empowered community whose members range from artists to collectors and allies all aligned on the same path of promoting diversity in the NFT space. And how exactly do they plan on doing this? Well, by empowering neurodiverse artists!
This amazing collective highlights the work of neurodiverse artists, thus uplifting them and helping them reach economic independence. They recently partnered up with Google Arts & Culture in their mission!
ChangeDAO uses NFTs for social impact
Now, these guys are taking it a step further. Not only are they using NFTs to raise funds, but they are also doing it so that the earnings automatically benefit various parties. By creating the 'Triple P NFT' model, ChangeDAO has managed for every digital asset to benefit several stakeholders. What does this mean? This means that the sale of an NFT benefits people, planet, and profit.
In their words, they are a "decentralized application built on the ethereum blockchain and a global grassroots community aimed at leveraging social change art and NFTs as a force for change."
Each and every one of the ChangeDAO NFTs supports a cause. On top of that, ChangeDAO is focusing its efforts on reducing energy consumption and offsetting the carbon footprint of the mining of their NFTs.
Oceans and Us flips the script on NFTs and sustainability
Serial entrepreneur Joel Michael infuses sustainability in every way he can throughout his businesses. Choosing not only to make it a part of his ventures but rather their main focus. With his latest startup, Oceans and Us, the Dubai-based entrepreneur seeks to raise $1.2 million to clean up the world's oceans.
And how exactly does Joel Michael plan to do this? This is where the NFTs come into play. The green startup's goals will be funded via the sale of 10,000 NFTs designed by renowned artist Vesa Kivinen, artistically known as VESA. It doesn't end there, the idea is for Oceans and Us to partner up with over 100 brands across the Middle East and UAE whose focus is also on sustainability so that the NFT buyers can enjoy discounts and perks with these brands too. Therefore uplifting sustainability as an eco-system rather than a single action.