Ever since the invention of motion pictures, movies have had a visible and palpable impact on society. All aspects of culture are intricately interconnected and films have actively influenced cultural movements and trends, and fashion is no exception.
One might not think so at first glance, but truth is that there are movies out there that have had a pivotal role in establishing the uniform of a subculture or an era and catapulting certain styles or garments to the epitome of popularity.
So let's have a look at 11 films that left their imprint on streetwear…
Rebel Without a Cause, 1955
James Dean may have only done three films in his entire life, but he became a pop culture phenomenon then and continues to be one to this day. Songs, movies, books, art, you name it, continue to replicate and reference his suave, effortlessly cool style and vibe. A high collar leather jacket, a white t-shirt with rolled-up sleeves, jeans and work boots, and you're all set. Ready to make anyone swoon. The iconic combo caught on and soon enough it could be seen on teenagers all across the US.
Source: Filmaffinity
This was the first time that dressing casual was seen as cooler than dressing up, and the first step towards streetwear holding the power and status it does today. Needless to say, the fact that this style is still revered and worn today speaks volumes of how timeless and epic it was. Definitely marked a before and after in fashion.
Taxi Driver, 1976
Aviator glasses, plaid shirt, military jacket, top it off with a mohawk… This sort of punk vibe was very much claimed by anyone who considered themselves a rebel. Need we say more? And don't even get us started on Jodie Foster's looks for her character, Iris Steensma.
Source: IMDB
One thing's for sure, Taxi Driver is majorly responsible for the popularisation of military attire. De Niro's M-65 military jacket became iconic. Brands of the likes of Supreme and BAPE began designing military-inspired collections soon after, and haven't stopped since. This integration of military-esque fabric and vibes into streetwear remains very much a thing to this day.
The Breakfast Club, 1985
The Breakfast Club was one of those movies that appealed massively to the youth due to having a main character from each social subgroup one could expect to find at a high school. The characters soon became fashion icons and their individual styles continue to be trends today. Judd Nelson's character, John, a.k.a The Bad Boy, had a classic 80s rebel vibe going on. Biker jacket, plaid shirt, biker boots… Let's not forget the earing and the fingerless gloves please! This sort of classic but edgy outfit has stood the test of time, being popular then and constantly revived now.
Source: ET
It truly is a shame that the movie massively screwed up when they gave the highly individualistic, standout, monochrome black delight that was Allison, the worst makeover of a lifetime in the end.
Boyz in the Hood, 1991
Boyz in the Hood was undoubtedly a huge influence on streetwear. Possibly marking the beginning of a new, more real and true to itself, era of streetwear. The film depicted a streetwear style that was previously innate to director John Singleton's piece of Los Angeles: joggers, team-centric snapbacks, extravagant prints and baggy silhouettes among others.
Singleton was barely 23 years old at the time and fully immersed in the culture around him. This unique intrinsic knowledge shines through in the movie as a whole, as it exudes authenticity and raw reality. More so regarding the street style of the era in South Central LA, which after the release of the film became embedded deep in the entrails of US fashion, and subsequently global fashion.
La Haine, 1995
This universally praised french film portrayed the twists and turns of the Parisian youth living in a housing project. It also happens to be an ode to that very characteristic 90s European metropolitan youth street style. Who can forget the five-panel caps, the memorable swishy windbreakers and all things Carharrt?
Source: Space 10
La Haine's fashion style became iconic for its almost "anti-fashion" stance. That pride in dressing "badly" conveyed a certain rough around the edges, tough, dangerous character. A standpoint that was soon adopted by streetwear and turned into a core characteristic of the style throughout the 90s up until the early 2000s.
Kids, 1995
If this film's costume design seems hyper-representative of the time, it's because it is. The film was shot on such a small budget that actors were asked to wear their own clothing, so that's what the young stars of the film did.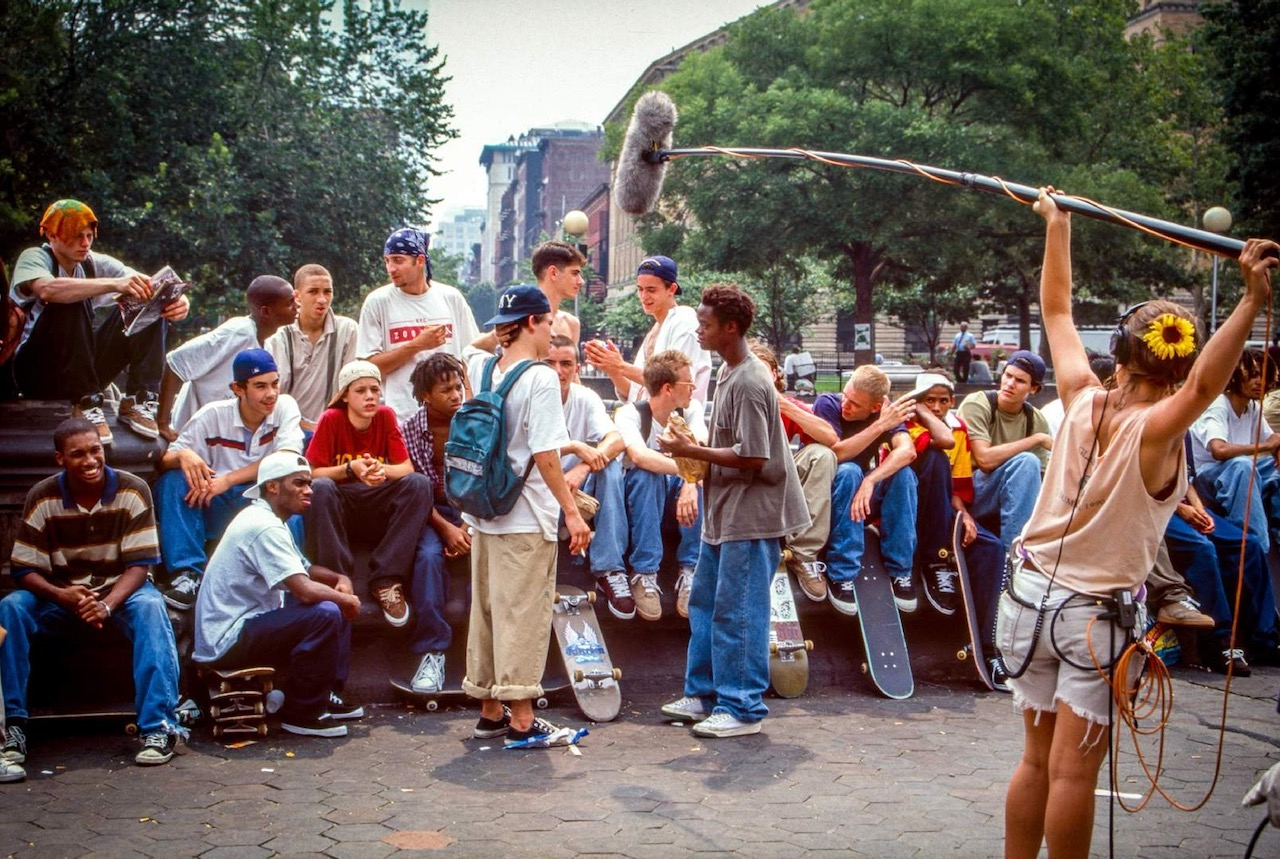 Source: IMDB
Coincidentally, most of them would hang out around the Supreme store in New York, consequently, many of the outfits shown included the streetwear brand's garments. The release of the movie future solidified Supreme's status as a contemporary streetwear brand, making it a staple of the youth at the time. In 2015, Supreme even release a new collection inspired by the film as a celebration of it.
Coyote Ugly, 2000
With the change in the century came the change in style, and Y2K was born. The trend which is recently seeing a revival and intertwining itself with all things street. It was all about low-rise jeans, belly-button piercings, fringed halter-neck tops on slim silhouettes. Who didn't want to be a Coyote girl dancing on that bar?
Source: NY Post
With Coyote Ugly we began seeing more female-focused films where female characters were also shown as tough, slightly edgy, with that touch of danger enough to entice you, but not enough to wanna cross them. All of which was represented through their outfits.
2Fast 2Furious, 2001
Remember Devon Aoki's insanely enticing outfits? Well, you can take that as the introduction of fetish fashion into streetwear. Now a staple of the genre, cutouts, leather laced trousers, and crop-tops became a game-changer after the release of the film.
And let's not forget Michelle Rodriguez's badass outfits, placing that sort of feminine play on masculinity that became so characteristic of women's streetwear. Low-rise trousers with boxers peaking out, see-through tank tops, military plates and New Rock boots, simply exquisite.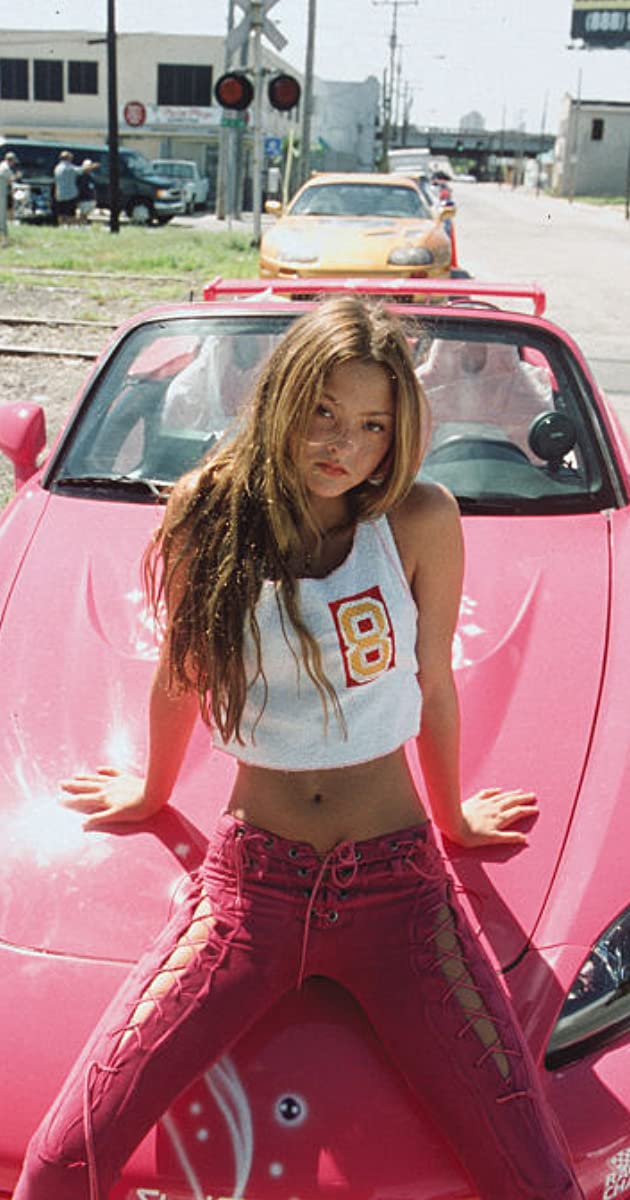 Source: IMDB
A nod to Ludacris' flawless jumpsuit, which also became a streetwear staple and recently experienced a much-needed resurgence.
Straight Outta Compton, 2015
This N.W.A biopic was guaranteed to serve looks, seeing as the hip-hop collective was one of the style icon's of streetwear in the 80s.
N.W.A stood for many things, using their art to spit their truth and tell the world of the injustices they experienced daily. So if their words were meant to hit you in the gut, their clothes had to be just as sharp and strong. One of the more significant aspects of their style was the fact that they kept wearing the same sort of garment and brands regardless of their success level. They earned millions but remained humble.
Source: The Verge
Moreover, this films costume design highlighted a very important element of streetwear, and that would be the notion of it being a uniform. A uniform that unites people on the streets, that lets you know who experiences life like you. As such, a uniform is homogenous. However, within that homogeneity, each individual member of the group donned their own individual style. AND THAT is the heart of streetwear. Straight Outta Compton served as a reminder of that since streetwear at times seems to have been commercialized to the point of losing its soul.
Plus, the films astounding success had an expected effect: a huge resurgence in 80s streetwear.
Birds Of Prey, 2020
Some might wonder why a superhero movie is on this list, taking into account most streetwear fashion moments took place in films that were obviously about the streets or at the very least set in them.
Well, the reason is as follows. Time and time again, female representations in movies were made to fit into male perspectives. Female characters were subjected to the male gaze, and so were their outfits. Female streetwear was for the most part hypersexualized. Not that this was an issue, the issue lies with the fact that it was hypersexualized for male pleasure, rather than female empowerment. And this is what Birds of Prey brought to the table.
Source: popsugar
Outfits that were sexy, while also comfortable for the purpose of the film (for christ's sake if a woman spends half her time-fighting in a movie she needs more than a little top that's falling apart), but most of all, empowering. Harley Quinn's aesthetic was chaotic, anarchic, and empowering, while still remaining sexy. FINALLY a sports bra in sight, and long-legged gold leather overalls for the final fight. It being the superhero that it is, there is obviously more of an exaggerated brightly coloured and fantastical version of streetwear, but that doesn't make it any less applicable or impactful.
Black is King, 2020
Best for last. At least most relevant right this moment.
For this one, we think we'll let Queen Bey speak for herself: